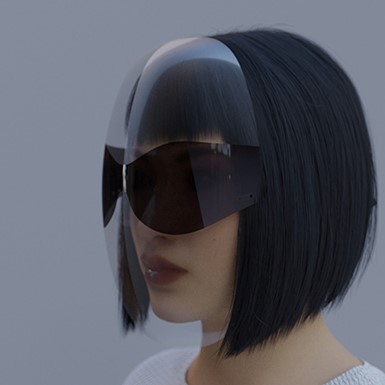 Protection, Perfected.
Vue Shields are worn just like glasses with an ultra lightweight design that sits comfortably on the face and feature an all-over UVA and UVB coating.
Vue Shield comes in men's and women's styles, as well as a unisex clear version, and all have anti-fog coatings to minimize the impact of climate conditions.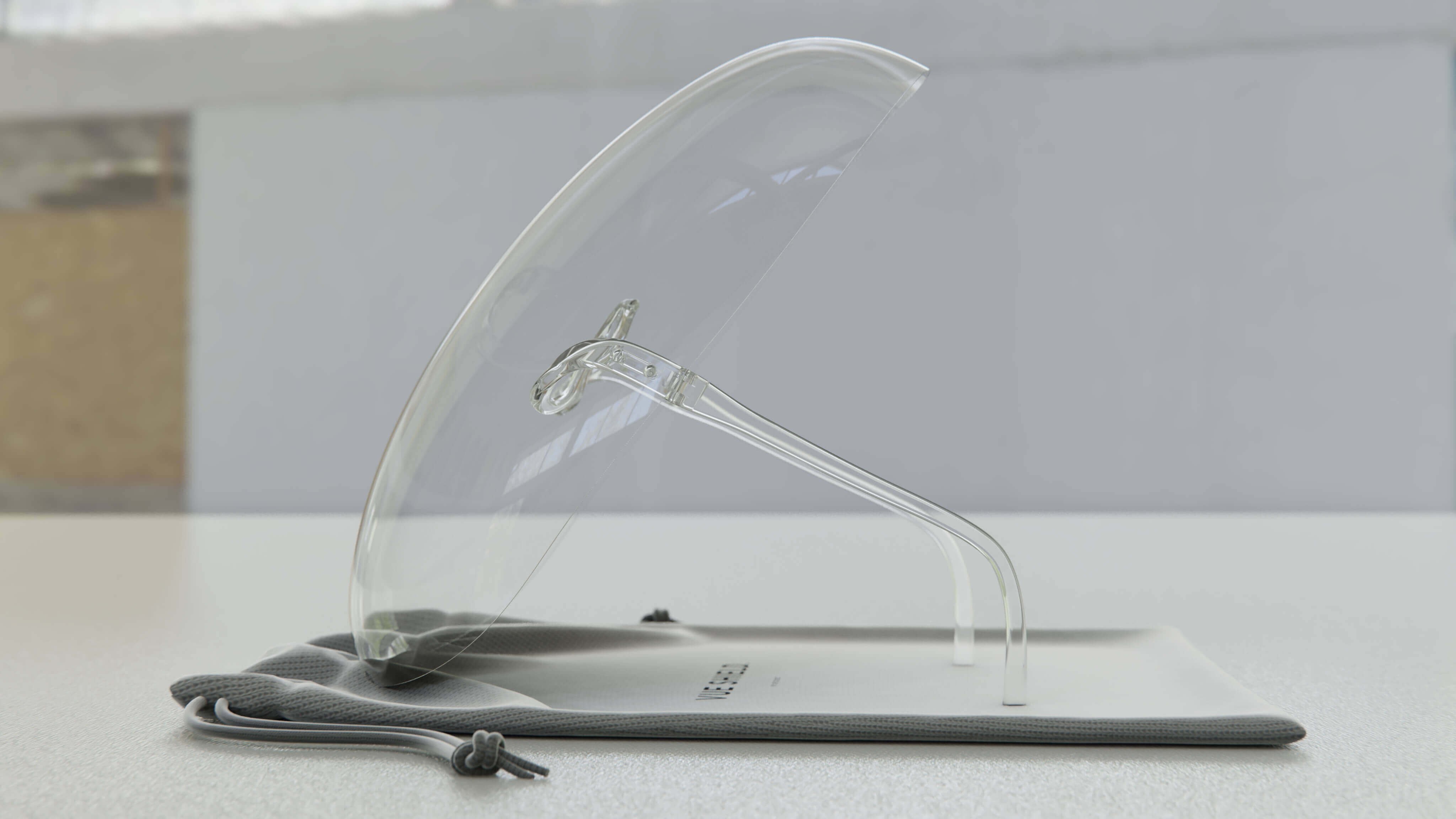 Vue Shield Features:
Integrated tinted sunshade in men's and women's styles



All-over UVA/UVB protection for the entire face
Anti-fog coating
Lightweight, weighs as much as most sunglasses
Comfortable design, easy to breathe in
Reusable, helps the environment
Blue-light blocking on clear version, protect eyes from screen stress
Comes with convenient carrying bag
Easy to clean and disinfect
Can be worn with most eyeglass frames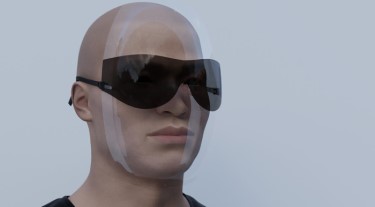 While fashion houses across the world have begun producing their own versions of face masks, one of the more intriguing creations has come from New York designer Joe Doucet.
The National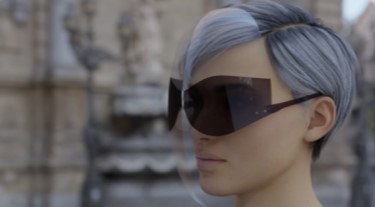 Doucet brings a uniquely fashion-focused version that solves some of the standard shield's usability challenges
WWD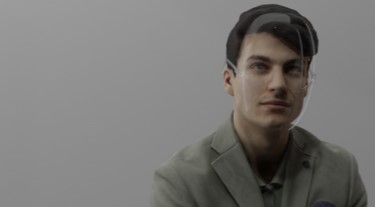 Designer Joe Doucet has come with a sleek and fashionable face shield and we have our eyes on it!
The Indian Express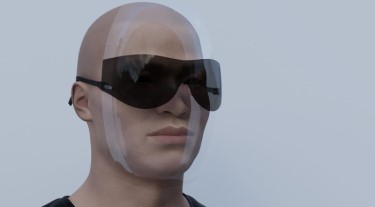 Time to try out some luxury PPE, now that Covid face masks are so last spring
The Guardian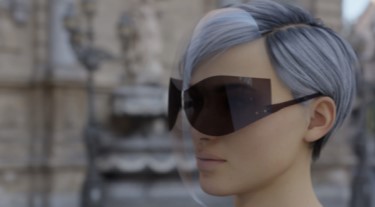 THIS DESIGNER WANTS TO MAKE FACE SHIELDS FASHION WEEK-READY
High Snobiety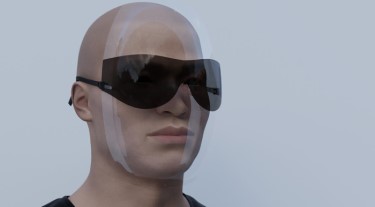 While fashion houses across the world have begun producing their own versions of face masks, one of the more intriguing creations has come from New York designer Joe Doucet.
The National
FAQs
We have been busy developing the product in record time and we are now manufacturing, so we expect our delivery to the warehouse in the first week of November and we will start fulfilling individual orders then. You'll continuously receive updates on your order status and we'll let you know when it's on its way to you.
Absolutely. It is designed to accommodate a face mask for those desiring ultra safety.

53 grams. About the same as a typical pair of sunglasses.

All versions of Vue Shield are unisex, but the design of the sunshade lens is different for men and women. There is nothing to prevent you from wearing the other style. We're also very excited to announce that we are working on a Children's version now. Stay tuned for the launch!

All Vue Shields have an anti-fog coating applied to them to minimize the nuisance of fogging and make it disappear rapidly. There are some climate conditions, however, in which it may occur.

This is so important, both to your eyes and to your skin, and something that quality sunglasses all have. We have included an SPF 50 rating so wearing Vue Shield is basically like putting on sunscreen on your whole face and wearing sunglasses. Full face protection.

Due to the nature of PPE and the possibilities for contamination, we cannot accept returns on Vue Shield. While we have excellent quality control at the factory, we would, of course, make exceptions for defects. Send us accompanying proof of any quality issues within 7 days of its delivery to you and we will send you a new Vue Shield.

To avoid creating surface scratches, submerge your Vue Shield in warm, soapy water to dislodge particulate matter. Adding a mild liquid dish soap reduces surface tension, and allows the soapy water to evenly disperse across the surface. A soft cloth or sponge can be used to gently clean the shield. Rinse the shield in clear water and dry with a soft cotton towel or a microfiber cloth. You can also use a minimum 70% alcohol wipe to be extra sure, but remember soap and water removes microbes on our hands, so it will work on your Vue Shield as well.
You can wear most size glasses together with your Vue Shield, though contact lenses will work best.

Yes. Just about anywhere in the world. Sorry, Antarctica, we are working on that.

CONTACT:
If you didn't find an answer in our FAQs, please contact our Help Center
For wholesale trade enquiries, you can contact us at sales@vueshield.com